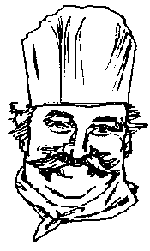 Hess Catering, Inc.
1 River and St. John Sts.
Schuylkill Haven, PA 17972
(570) 385-3578 ° (570) 385-5058 ° FAX (570) 385-2560
Hess Catering Inc. is a full service off-premise caterer. Offering many menu varieties from hot and cold buffets, banquet sit-down dinners, picnics, breakfasts, box lunches and more. Serving both the corporate and private sector of the Greater Schuylkill County area.
Founded by Gary & Sandy Hess, Hess Catering Inc has been in the food service industry since 1980.
Our main kitchen/commissary is located at 1 River and St. John Sts. in Schuylkill Haven, PA. We are a fully licensed, inspected and insured food service provider. Employing over 50 full and part-time men and women and serving affairs for as few as 10 and as many as 3000 guests.
Hess catering also operates two cafeterias in local businesses offering a hot food program. In addition, we pack over 600 items per week of sandwiches, casseroles and soups for a local vending company.
Hess Catering's mission is to offer fresh, quality food with great customer relations at a reasonable price.
---
FOR MORE INFORMATION:
Please call (570) 385-3578 to make reservations
Monday thru Friday 9:30 to 4:30 - Leave a message anytime!
---
Page Updated 03/26/10 ©2008 hesscatering.com
Question or comments about website direct to webmaster@hesscatering.com